Professional Book Publishing

for the

Christian Author.

© 2014 Tribute Publishing. All rights reserved.

At Tribute, we believe that everyone has a story that they were meant to share.

We are a Christian based publishing company founded in remembrance of and in tribute to Mrs. Sharon Kay Malmer, who inspired so many. She had such a love and passion for books, writing, and reading. Our goal is to encourage that love for reading and writing and to help others realize their dream and get their story out to the world.

Not just another publisher

Tribute is based in Frisco, Texas, yet we work with aspiring authors from all around the world. We are a family owned business and we work together to ensure that your story is published in a way that meets your needs.

As a custom publisher, our goal is to use our innovative processes to partner with you to design, produce and distribute your book. We also provide you with live coaching as needed to help you get started and finish your manuscript.

We work with our own editors and designers. Our global distribution network ensures that your book will reach as many places as possible. Are you ready to get started?

We were founded to help you get your story out!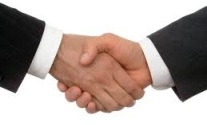 We have proudly published 25 - #1 Best-Selling Authors and 44 Best-Selling Authors

A Complete Publishing Package for you:

We edit and format your manuscript.

We design the full cover.

We provide ISBN & bar code.

We publish your book and market it.

We produce and distribute it.

Professional product with quality printing.

         We do EVERYTHING except write your book!